Taps & Dies For Model Engineers
Please add this to your cart for shipping outside the United Kingdom.

BA Taps are available as Taper, Intermediate, or Plug - All others as Taper or Plug, please advise your requirements with your order. These are all Carbon Steel.
I can order other sizes\forms\ taps and dies to produce left handed threads starting at M2.0 ( but these will take a little longer ).
| | |
| --- | --- |
| BA Taps | Each |
| 0BA | |
| 1BA | |
| 2BA | |
| 3BA | |
| 4BA | |
| 5BA | |
| 6BA | |
| 7BA | |
| 8BA | |
| 9BA | |
| 10BA | |
| 11BA | |
| 12BA HSS | |
| 14BA HSS | |
| | |
| --- | --- |
| BA Dies | Each |
| 0BA | |
| 1BA | |
| 2BA | |
| 3BA | |
| 4BA | |
| 5BA | |
| 6BA | |
| 7BA | |
| 8BA | |
| 9BA | |
| 10BA | |
| 12BA | |
| 12BA HSS | |
| 14BA | |
| 14BA HSS | |
| | |
| --- | --- |
| BA Solid Dies 6mm OD | Each |
| 10BA Solid Die | |
| 12BA Solid Die | |
| 14BA HSS Solid Die | |
| 15BA Solid Die | |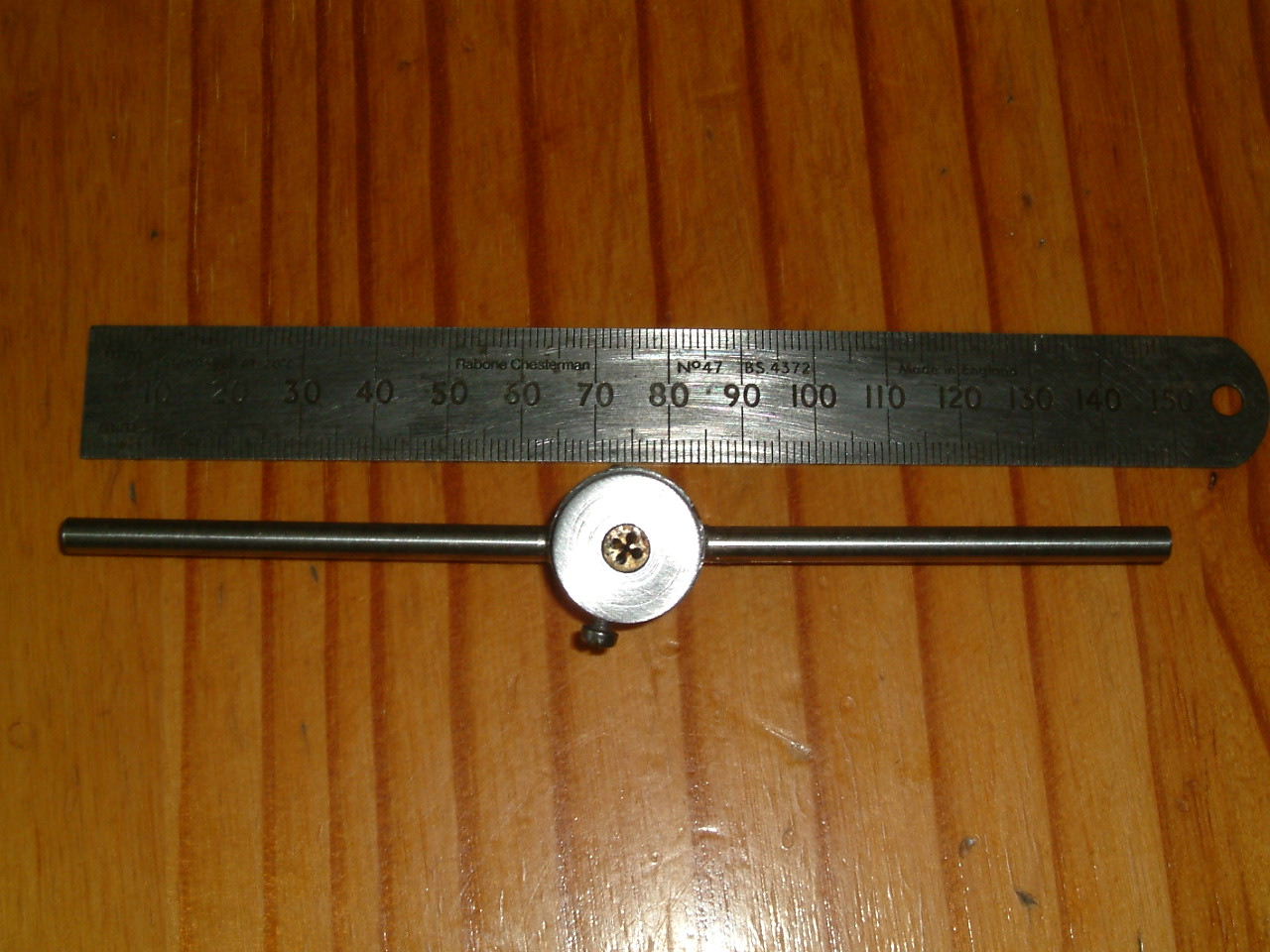 | | |
| --- | --- |
| 6MM Die Holder | Each |
| 6MM Die Holder | |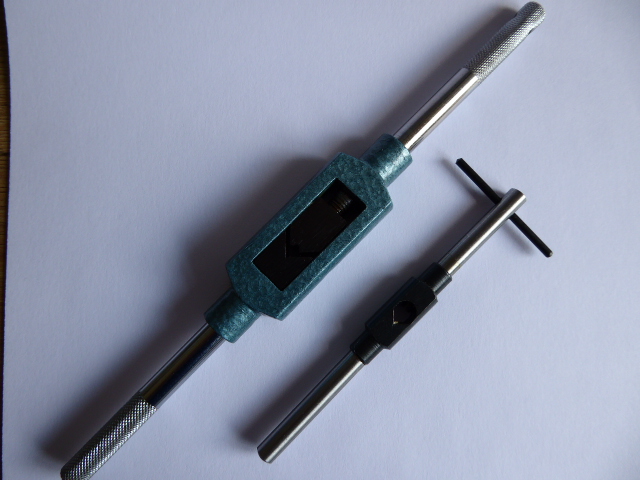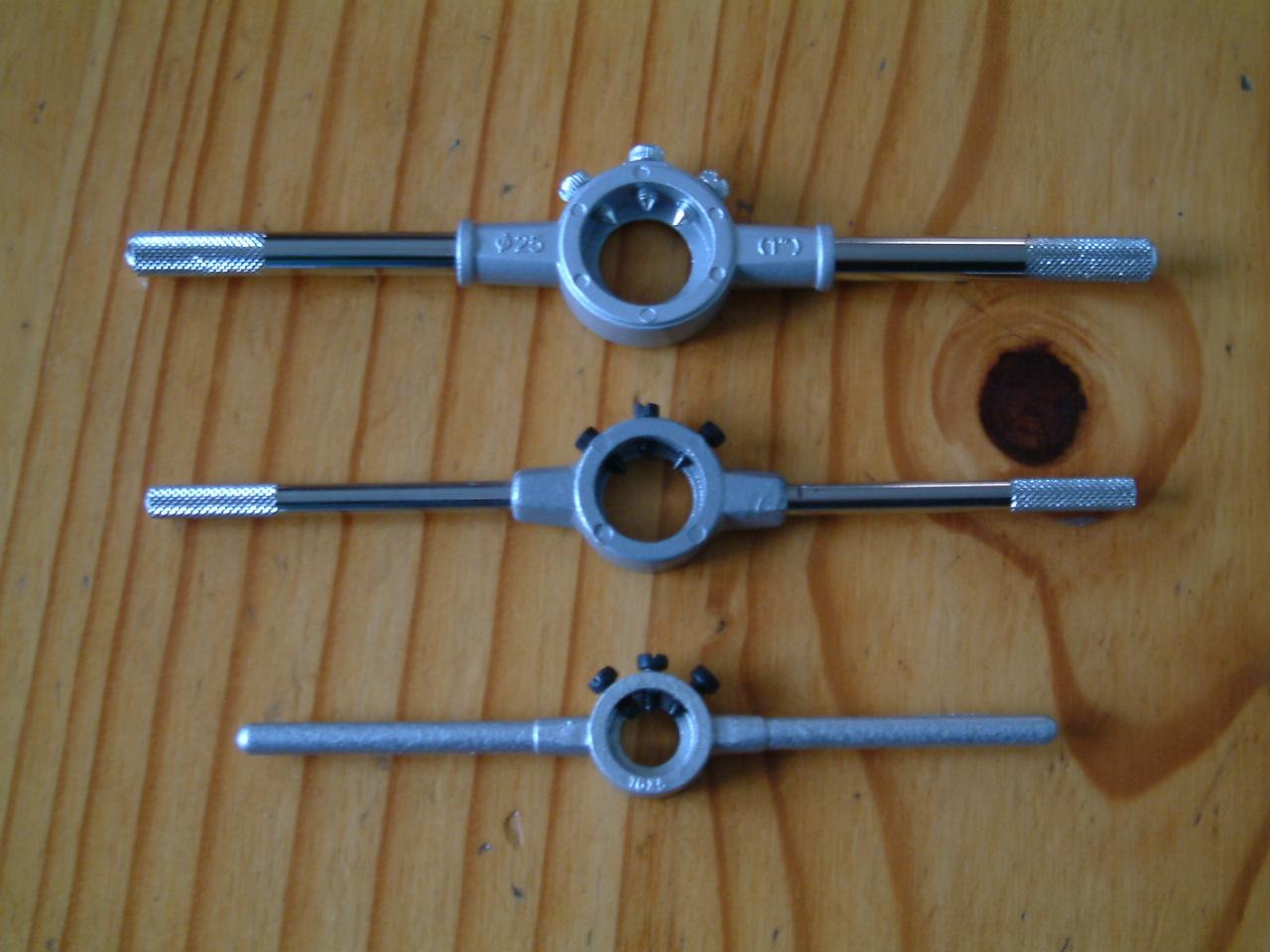 | | |
| --- | --- |
| Die Holders | Each |
| 5/8 Inch Die Holder | |
| 13/16 Inch Die Holder | |
| 1 Inch Die Holder | |
| 3MM Small Tap Holder | |
| 6MM-12MM Medium Tap Holder | |
| | |
| --- | --- |
| BSP Taps | Each |
| 1/8" | |
| ¼" | |
| 3/8" | |
| ½" | |
| 3/4" | |
| | |
| --- | --- |
| BSP Dies | Each |
| 1/8" | |
| ¼" | |
| 3/8" | |
| ½" | |
| 3/4" HSS | |
| | |
| --- | --- |
| BSW Taps | Each |
| 1/16" | |
| 5/64" | |
| 3/32" | |
| 1/8" | |
| 5/32" | |
| 3/16" | |
| 7/32" | |
| ¼" | |
| 9/32" | |
| 5/16" | |
| 3/8" | |
| 7/16" | |
| ½" | |
| 5/8" | |
| | |
| --- | --- |
| BSF Taps | Each |
| 1/8" | |
| 3/16" | |
| 7/32" | |
| ¼" | |
| 9/32" | |
| 5/16" | |
| 3/8" | |
| 7/16" | |
| ½" | |
| 5/8" | |
| | |
| --- | --- |
| BSF Dies | Each |
| 1/8" BSF | |
| 3/16" BSF | |
| 7/32" BSF | |
| ¼" BSF | |
| 9/32" BSF | |
| 5/16" BSF | |
| 3/8" BSF | |
| 7/16" BSF | |
| ½" BSF | |
| 9/16" BSF | |
| 5/8" BSF | |
| | |
| --- | --- |
| BSW Dies | Each |
| 1/16" - 60 TPI | |
| 5/64" - 56 TPI | |
| 3/32" - 48 TPI | |
| 1/8" | |
| 5/32" | |
| 3/16" | |
| 7/32" | |
| ¼" | |
| 9/32" | |
| 5/16" | |
| 3/8" | |
| 7/16" | |
| ½" | |
| 9/16" | |
| 5/8" | |
| 11/16" | |
| | |
| --- | --- |
| UNC DIES | Each |
| 1 UNC | |
| 2 UNC | |
| 3 UNC | |
| 4 UNC | |
| 5 UNC | |
| 6 UNC | |
| 8 UNC | |
| 10 UNC | |
| 12 UNC | |
| 14 UNC | |
| ¼" UNC | |
| 5/16" UNC | |
| 3/8" UNC | |
| 7/16" UNC | |
| ½" UNC | |
| | |
| --- | --- |
| UNF DIES | Each |
| 1 UNF | |
| 2 UNF | |
| 3 UNF | |
| 4 UNF | |
| 5 UNF | |
| 6 UNF | |
| 8 UNF | |
| 10 UNF | |
| 12 UNF | |
| ¼" UNF | |
| 5/16" UNF | |
| 3/8" UNF | |
| 7/16 " UNF | |
| ½" UNF | |
| | |
| --- | --- |
| 40 TPI Taps | Each |
| 1/8 x 40 TPI | |
| 5/32 x 40 TPI | |
| | |
| --- | --- |
| 40 TPI Dies | Each |
| 1/8 x 40 TPI | |
| 5/32 x 40 TPI | |
| 3/16 x 40 TPI | |
| 7/32 x 40 TPI | |
| 1/4 x 40 TPI | |
| 9/32 x 40 TPI | |
| 5/16 x 40 TPI | |
| 3/8 x 40 TPI | |
| 7/16 x 40 TPI | |
| 1/2 x 40 TPI | |
| | |
| --- | --- |
| 32 TPI Taps | Each |
| 5/32 x 32 TPI | |
| 3/16 x 32 TPI | |
| 7/32 x 32 TPI | |
| 1/4 x 32 TPI | |
| 9/32 x 32 TPI | |
| 5/16 x 32 TPI | |
| 3/8 x 32 TPI | |
| 7/16 x 32 TPI | |
| 1/2 x 32 TPI | |
| | |
| --- | --- |
| 32 TPI Dies | Each |
| 5/32 x 32 TPI | |
| 3/16 x 32 TPI | |
| 7/32 x 32 TPI | |
| 1/4 x 32 TPI | |
| 9/32 x 32 TPI | |
| 5/16 x 32 TPI | |
| 3/8 x 32 TPI | |
| 7/16 x 32 TPI | |
| 1/2 x 32 TPI | |
| | |
| --- | --- |
| 26 TPI Taps | Each |
| 1/4" | |
| 5/16" | |
| 3/8" | |
| 7/16" | |
| ½" | |
| 5/8" | |