Chemically Blacked Mild Steel
Please add this to your cart for shipping outside the United Kingdom.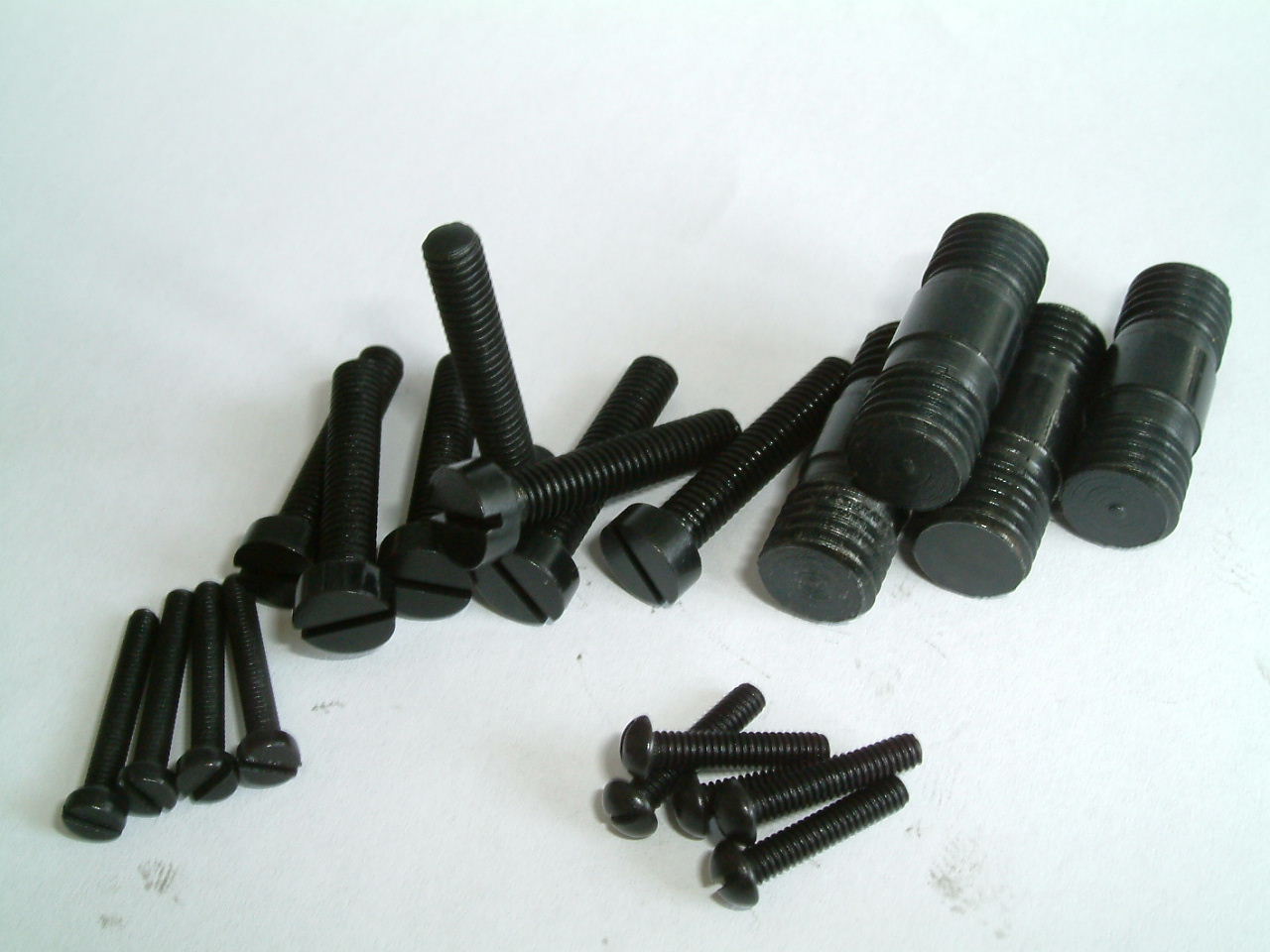 Can be applied to any mild steel part of fastener.
This helps provide a rustproof coating and is not affected by oil or grease contamination
Improves the physical appearance and provides a rust resistant surface
Can be further polished if required with waxes also not affected by oil or grime.
We can supply our own range of mild steel fasteners chemically blackened
Or can coat your existing supplied material.
Physical limit of size is 150mm x 100mm x 100mm - But will be increased as and when required.
Process is run in batches by weight - a couple of times a week depending on demand.
Priced at £15.00 per kilo or add £6.50* for 100 fastener items ( * depends on weight * ) ...
For futher costing contact by email.
Normally delivered within 7 days from order. Contact for specific pricing